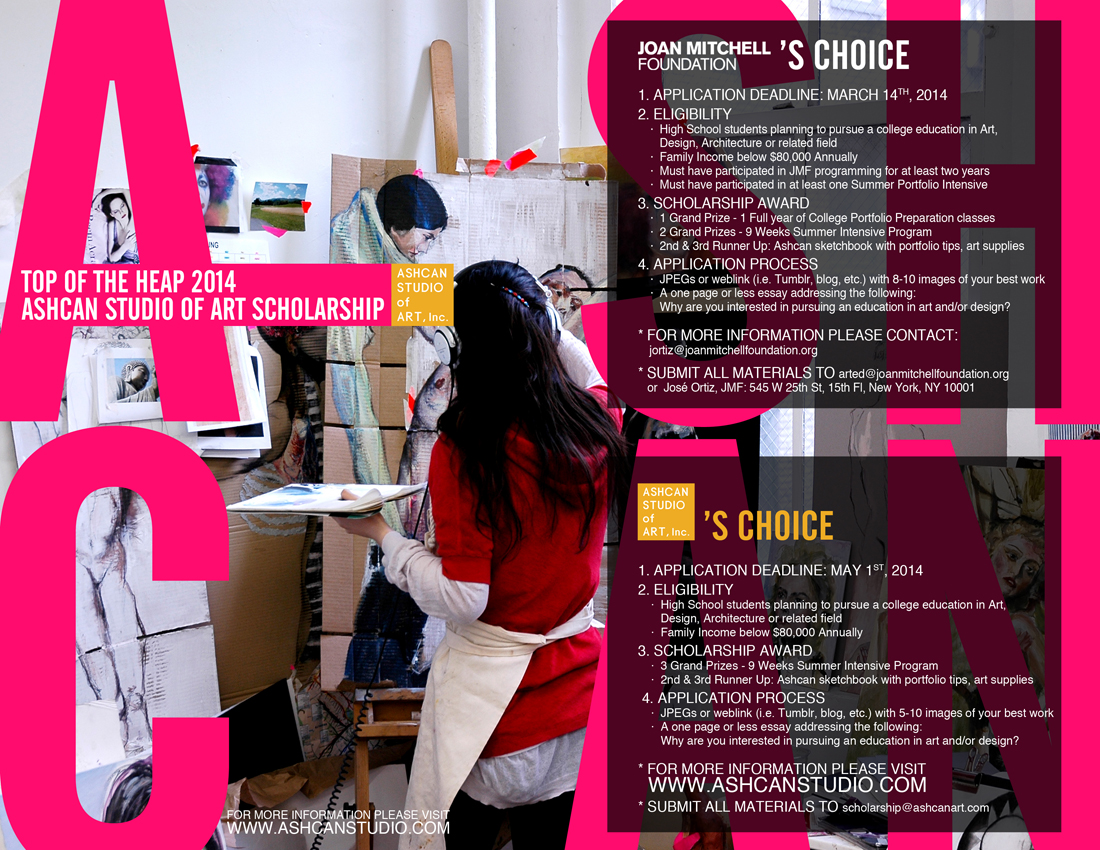 Scholarship Program 
Application Deadline: May 1st, 2014
Eligibility
· High School students planning to pursue a college education in Art,
Design, Architecture or related field
· Family Income below $80,000 Annually
Scholarship Award
· 3 Grand Prizes – 9 Weeks Summer Intensive Program
· 2nd & 3rd Runner Up: Ashcan sketchbook with portfolio tips, art supplies
Application Process
* SUBMIT ALL Materials to scholarship@ashcanart.com
Please download application form here: PDF download and submit along with:
· JPEGs or weblink (i.e. Tumblr, blog, etc.) with 5-10 images of your best work
· A one page or less essay addressing the following:
Why are you interested in pursuing an education in art and/or design?
You may contact Director of Admissions, Hayley Palmatier at hayleypalmatier@ashcanart.com for more information.
To Submit Applications:
• Via email, please send to scholarship@ashcanart.com
• Via mail, please send to
attn:Scholarship Program
Ashcan Studio of Art, Inc
45E 34th Street 4th Floor
New York, NY 10016