MISSION STATEMENT
From Founding Director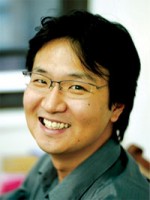 Ashcan Studio of Art is an extraordinary institution that offers the highest quality art education to a diverse student body. The faculty and I are committed to cultivating within our students the intellectual curiosity needed to explore the creative process, embrace new challenges, and pursue intellectual and aesthetic excellence.
The artists of our namesake, The Ashcan School, were known for their portrayals of daily urban life, especially within New York City. In that same spirit, the learning process at Ashcan Studio begins with developing observational drawing, painting and sculptural techniques. We then move beyond that foundation to work with our students in the conceptual development of their projects, encouraging critical thinking and the individual's creativity.
Since 2006, Ashcan Studio of Art has established an excellent reputation at colleges and universities for the preeminence of portfolios submitted to them by our students. These students have been accepted to major visual arts schools in the U.S and the U.K and they have been offered extraordinary amounts of merit-based scholarships. Each year, the outstanding work of our students is acknowledged by many of the world's greatest educational institutions.
Our goals and successes extend beyond our concrete achievements. I started Ashcan Studio of Art because I, as an artist, know firsthand that an excellent art education can be transformative. My faculty and I have developed a nurturing, open, and creative community in which young artists can advance their talents and grow as individuals. Here in the studio, the faculty and I share our passion for art with our students, and we are dedicated to helping them achieve their dreams.
The Ashcan Studio Visual Arts Program is for students who wish to improve their skills and excel in the Visual Arts. Under the guidance of Ashcan Studio's Instructors students develop ideas, and learn techniques that lead to the production of outstanding visual artwork. This program is for the most inexperienced artists up through advanced art students.
Founding Director, Sun Young Kim

INTRODUCTORY STATEMENT
From the Ashcan Directors
As a member of the Ashcan Studio faculty, each one of us is both an artist and a teacher. These two aspects of our creative work complement each other. As artists, we understand the dedication and time that go into making art. Each of us has developed different art-making techniques and conceptual skills in our studio practices. Likewise, we each take a different approach to teaching that focuses on each student as a creative individual. As teachers help students in finding solutions to creative problems, both groups benefit from the knowledge gained.
We've all been through art school and have learned the challenges and joys of being an art student and an artist. We collectively believe in the importance of a quality art education and have dedicated ourselves to ensuring that each student is on the right creative path for him or herself. Here at Ashcan, we care deeply about our students as we keep open the lines of communication and ensure that our students' education satisfies their creative goals and needs.