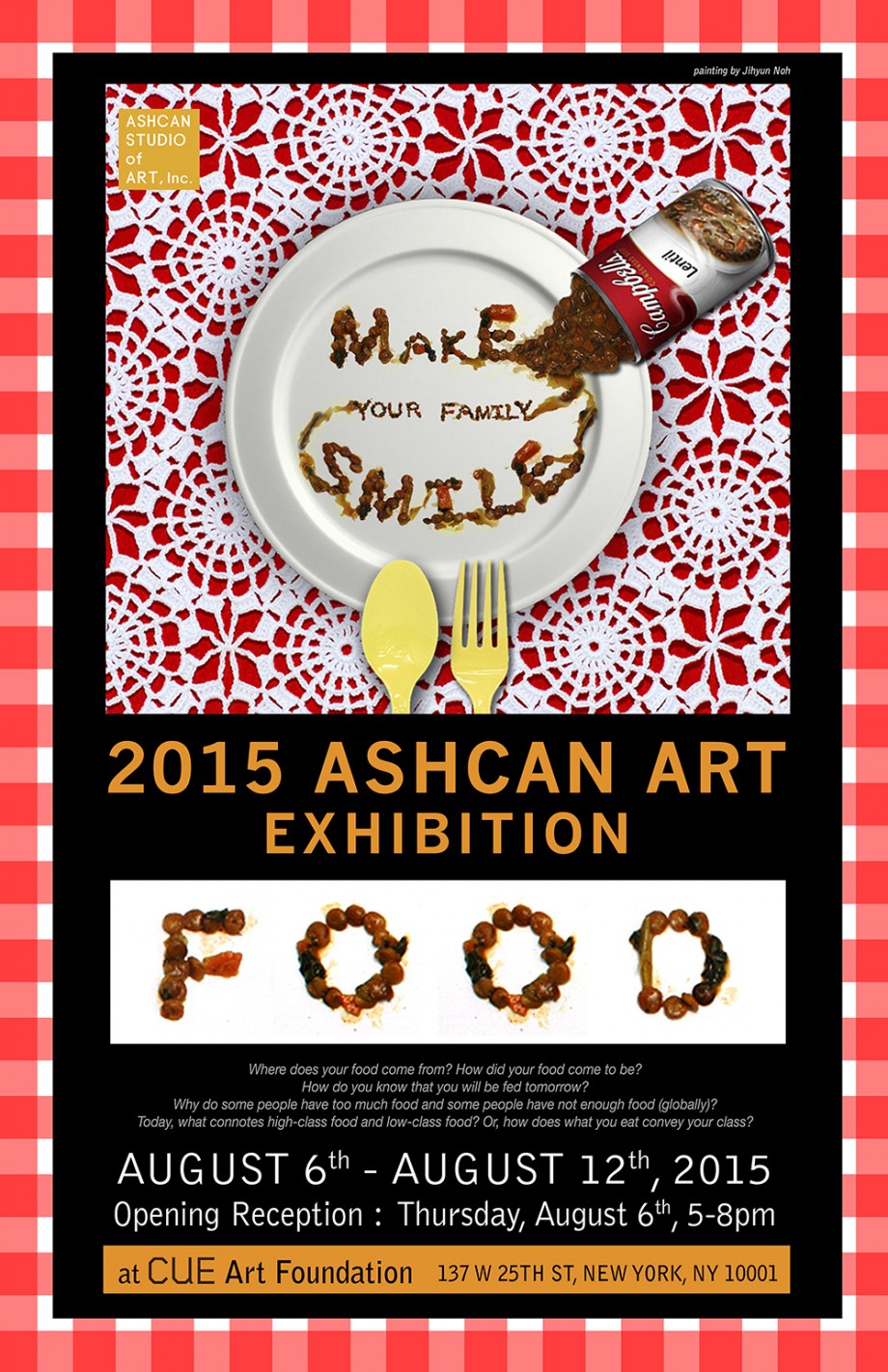 "Food"
An Ashcan Student Art Competition and Exhibition at CUE Art Foundation
Reception:  Thursday, August 6th, 5-8pm
Exhibition: August 6th –  August 12th, 2015
CUE Art Foundation
137 W 25th St, New York, NY 10001
On August 6th, 2015 The CUE Art Foundation will host the show "Food", featuring Ashcan Studio of Art Summer Program student work.
The highlighted students will present work about FOOD–
Where does your food come from? How did your food come to be?
How do you know that you will be fed tomorrow?
Why do some people have too much food and some people have not enough food (globally)?
Today, what connotes high-class food and low-class food? Or, how does what you eat convey your class?